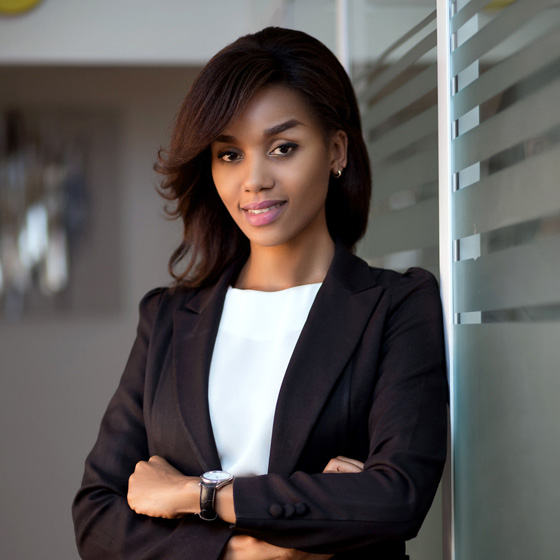 Asha H. Mgembe
Partner 
+255 716 955 304
amgembe@breakthroughattorneys.com
A very dedicated, solution oriented and competent Advocate, Asha is well versed with Investment Laws, Intellectual Properties, Private Equity and immigration practice.
Asha has over seven years of experience in legal practice. She has proven to be a solid advisor in her field of Practice and has been instrumental in solving countless expat movements into Tanzania. Her knowledge of the labour and immigration department infrastructure is vastly unmatched and has steered the firm's immigration and Relocation Department from strength to strength over the years. Asha also sits as Company Secretary for numerous companies in which her vast corporate management knowledge is widely in play.
Before joining Breakthrough Attorneys Asha was engaged with Law Associates Advocates, a renowned Tanzanian firm where she handled and maintained a portfolio of the largest group of companies in Tanzania which ranges from manufacturing to large scale exports and imports, as well as an advisor to major telecom companies and brewing companies alike.
Asha holds a Bachelor Degree in Laws (LL.B) with Honors from the University of Dar es Salaam in 2009 as well as a Post Graduate Diploma in Legal Practice from the Law School of Tanzania.
Membership:
Tanganyika Law Society
East Africa Law Society
SADC Lawyers Association