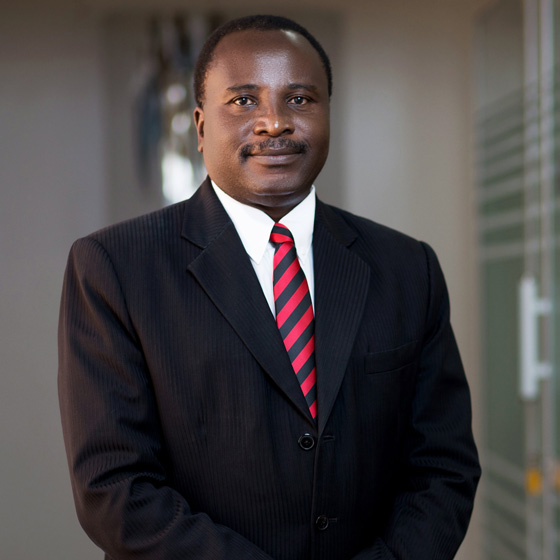 Vintan W. Mbiro
Lead Partner
Advocate
+255 784 763 933
vmbiro@breakthroughattorneys.com
Vintan is a solid corporate lawyer. He is an Advocate of the High Court of Tanzania. He is currently the Lead Partner of Breakthrough Attorneys. Vintan has over twenty- five years of legal practice and experience in Corporate/Commercial; Intellectual Property (including Trade and Service Marks, Patents and Copyright), Competition, Product Liability Laws and Company Secretarial Practice. Vintan boasts strong business acumen flavored by his long experience working with world-class companies in and outside Tanzania. Having worked with companies which are highly regulated, Vintan has a deep knowledge, understanding, expertise and experience in dealing with complicated regulatory and compliance issues such as Anti-trust, Anti-Money laundering; and Anti-Bribery and their related laws and regulations in Tanzania, neighboring countries, the UK and the US.Vintan began his law career in academics. Between 1992 and 1999, he worked with Coopers & Lybrand (C&L), and later joined Price WaterHouseCoopers (PwC) as a Legal consultant. At C&L and PwC, Vintan performed a wide range of consulting assignments in the areas of Corporate Law; Intellectual Property, Company Legal Secretarial, including formation and registration of legal entities, Labor, Land, and Immigration Laws. Furthermore, Vintan was involved in a number of legal diligences in business acquisition, taxes, customs and excise duties, mineral prospecting and mining rights on behalf of a number of companies.
In 1999, Vintan joined Tanzania Cigarette Company Limited (TCC), a subsidiary of the acclaimed Japan Tobacco International (JTI) as Director, Legal Affairs and Company Secretary, where he has been, up until recently when he co-founded Breakthrough Attorneys. Vintan was instrumental in the floatation and listing of TCC at the Dar-es-Salaam Stock Exchange.
Vintan holds a Bachelor's degree in Law (LL.B Hons) and a Master's degree in Laws (LL.M), both from the University of Dar-es- Salaam, Tanzania.
Vintan has sat in various credible boards, these include: The Dar-es- Salaam Stock Exchange Council, as a Council Member for two consecutive terms of three years each.
Vintan has attended a number of courses, seminars and conferences in and outside Tanzania.