Dar Es Salaam Stock Exchange (DSE) To Carry An Initial Public Offer (IPO)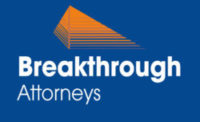 The bourse had earlier on in the year 2015 demutualized by issuing 20 not fully paid up shares at a per value cost of Tshs. 400/= per share.
In 2015 most of the subscribers were brokerage firms and several commercial banking institutions.
There are no projections in significant operational changes of the Exchange.
The Dar es Salaam Stocks Exchange (DSE) is set to issue an IPO with the aim of raising Tsh 7.5 billion by selling 15,000,000 ordinary shares to the public at a price of Tsh 500 per share. The offer comprises 30% of the company's Authorized Share Capital of 50,000,000 ordinary shares of a nominal value of Tsh 400. The issuer has set a minimum of a hundred shares per application and in multiples of 10 shares there after (510, 520, 530 etc.).
A person or persons, whether individually or jointly, are not allowed to own more than 20% of shares (3 million shares) of a stock exchange or exercise control of votes attached to shares of a stock exchange. 
The offer will open on the 16th May and close on the 3rd June.
Purpose of the Offer
The purpose of issuing shares is to finalize the Exchange's process of converting itself from being a member-owned mutual entity to a shareholder-owned entity (demutualization process) by putting into place the following: (i) Issued and paid up capital (ii) Shareholders with actual shareholding in the company (iii) Proper corporate governance structure of a public company limited by shares (iv) To raise capital for DSE's growth and expansion.
Use of proceeds
The company intends to use the IPO proceeds for: (i) Enhancement of its core-operating system, (ii) Introduction of new products and services and; (iii) Strategic and operational purposes
Documents Available for Review
The following documents are available for Investors' Inspection at the DSE offices.
The MEMARTS of 26th June 2015 as amended.
Board Resolution and AGM Members Resolution dated 30th April 2015 and 5th May 2015 respectively approving 
conversion of the DSE to a public company limited by shares.
Certified copies of the DSE Audited Accounts for the year ended June, 2013, 2014 and 2015.
The DSE Strategic Business Plan (2011/12 – 2016/17).
The DSE Business Valuation Report (November 2015)
The Reporting Accountants Report on the DSE Business.
Timetable of Principal Events
| | |
| --- | --- |
| Activity | Time |
| Offer Opens | 16th May 2016 |
| Offer Closes | 03rd June 2016 |
| Allotment | 10thJune 2016 |
| Announcement of Results of the Offer | 16th June 2016 |
| Electronic crediting of CSD Accounts | 24th June 2016 |
| Processing of refunds cheque | 30th June 2016 |
| Self-Listing and commencement of trading fully paid DSE shares on the Exchange | 12th July 2016 |
Financial Projections Summary
Assets are projected to grow by 130% from TZS 6.9 billion recorded as of March 2016 to TZS. 15.9 billion in December 2016.
Revenues are projected to grow by 29% from TZS 3.4 billion in March 2016 to TZS 4.4 billion by December 2016.
Profit before tax is projected to decrease by 18% from TZS. 1.7 billion recorded in the period of July 2015 to March 
2016 to TZS. 1.4 billion by December 2016.
Paid up Share Capital is expected to increase by TZS 7.5 billion following the issuing of 15,000,000 new Ordinary 
Shares by way of IPO.

Note: You can get the DSE IPO prospectus here
Important Notice:
This publication has been prepared for general guidance on matters of interest only, and does not constitute professional advice. You should not act upon the information contained in this publication without obtaining specific professional advice. No representation or warranty (express or implied) is given as to the accuracy or completeness of the information contained in this publication, and, to the extent permitted by law, Breakthrough Attorneys and Optima Corporate Finance, their members, employees and agents do not accept or assume any liability, responsibility or duty of care for any consequences of you or anyone else acting, or refraining to act, in reliance on the information contained in this publication or for any decision based on it.
Article written by;
Optima Corporate Finance
Mikocheni, Senga Street,
Plot No. 565 "B"
P.O. Box 4441, Dar Es Salaam
Phone: +255 685 511 488
Email: info@optimacorporate.co.tz
In Association with;
Breakthrough Attorneys, Capital Markets Department.