A foot in; Determining Tax Reforms for 2015/2016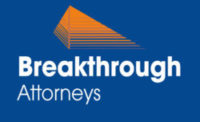 Breakthrough Attorneys is in knowledge that the government of Tanzania through its annual Tax Task Force Secretariat has as routinely organized its proceedings for discussions on the Tax matters including policies, laws, regulations as well as tariffs.
This year's meetings are set to take off in February, 2015 and the main agenda is Tax Reforms to meet and feature in the upcoming budget for 2015/2016. The reform is geared to address among others, issues of Tax Policy, objectives, and significantly, on assessment and collection of Tax.
The Task Force has invited stakeholders for presentations and discussions of the aforesaid matters and in effecting an advantageous and conducive working environment for investment sectors that will bring about economic growth.
We at Breakthrough Attorneys are currently reviewing key areas in the national Tax Regime and Fiscal Policy that need reforms. Breakthrough Attorneys expects and intends to take part in the scheduled proceedings of the Task Force to address and advocate for the reforms proposed within the identified key areas as early as the upcoming budget 2015/2016.