CORPORATE COMMERCIAL LAW UPDATE: ESTABLISHING A HOTEL BUSINESS IN ZANZIBAR: WHAT YOU NEED TO KNOW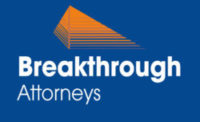 What is considered a hotel business?
Who can establish a hotel business?
Required license for a hotel business
Registration requirements for operating a hotel business
Duties of the operators of hotel
Pre-and Post-Legal compliances for hotel business
1.0
Introduction
Zanzibar is fast becoming one of the world's hottest investment locations adding on its popularity as a travel destination. It remains to be a key trading hub and there are now several impressive developments for investors seeking to catch a market that is ripe for investment. Among many investment opportunities in Zanzibar, hospitality remains at the top. In this article, we are going to pinpoint matters pertaining to Zanzibar specifically on hotel business.
Prior to establishing a hotel business in Zanzibar, one needs to be aware of several legal matters and laws that shall be complied with prior to and after establishing a hotel business in the jurisdiction. There are a number of Laws that govern the hotel business in Zanzibar, these include the Companies Act, No. 15 of 2013; Business Names Regulation Decree Cap 168; the Zanzibar Business License Regulation, 2017; the Hotel Levy Act No. 1 of 1995; Zanzibar Tourism Act No. 6 of 2009 ("Zanzibar Tourism Act"); Zanzibar Tourism (Amendment) Act, No. 7 of 2012, Zanzibar Investment Promotion and Protection Act, 2008; Zanzibar Tourism Regulations 2014; and the Zanzibar Local Government Authority Act, 2014.
Our Corporate Commercial Department at Breakthrough Attorneys is well conversant and has vast experience in rendering pre-compliance and post-compliance support to investors who embark on establishing hotel businesses in Zanzibar.
The Department has demonstrated the fundamentals of establishing a hotel business in Zanzibar based on the prevailing Laws and Regulations as well as practice wise. This Article highlights the important legal requirements and compliance matters in establishing a hotel business in Zanzibar successfully.
2.0
What is considered as a Hotel in Zanzibar

?

First and foremost, one needs to understand what is considered as a hotel in the Zanzibari laws. According to the Zanzibar Tourism Act, a hotel is defined as:

"An establishment other than a guesthouse which offers accommodation and meal services to tourists and consist of not less than ten rooms, that has been developed to provide board and /or lodging for tourists for a payment divided at a certain rate per day of stay."

Therefore, one should bear in mind the qualities of a building to be considered a hotel.
3.0
Who can establish a Hotel Business

?

Hotel business in Zanzibar is considered as Tourism Business, which can be conducted by a hotel operator, and a hotel operator is defined to mean any person who owns or operates a hotel; and holds a license issued under the Zanzibar Tourism Act. However there is no clear definition of the term person and there is no provision that restricts other forms of business like a company, partnership, etc. to establish a hotel business.
4.0
Setting up the Hotel Business Presence

.

A hotel operator can operate as a business name or Company. If the hotel will operate as a business name, the operator is required to register a business name of his or her prospective hotel business as provided under the Business Names Registration Decree, Cap 168. Where the hotel operator wishes to operate through a Company, then he/she will need to incorporate a Company. Registration of a business name or a company can be done through the Zanzibar Business and Property Registration Agency (ZBPRA), upon payment of fees, the applicant will be issued with a Certificate of Registration/Incorporation.
5.0
Processing a Tax identification number and Tax registration number

.

Once the hotel operator registers the hotel business name or company, he/she is required to apply/process and register for Tax Identification Number (TIN) from the Tanzania Revenue Authority (TRA) for the registered business name or company. After obtaining TIN, then he/she must process for the Tax registration number issued by the Zanzibar Revenue Board (ZRB) for the registered business name or company.
6.0
Processing Business License

.

The business operator is required to make an application for the Business License, allowing him to trade in Zanzibar. This is different from the sectoral license issued by the Zanzibar Commission for Tourism.  A Business License is required for all by filing the application form, and this form shall be accompanied with the following documents:-
Certificate for Registration of a Business name/ certificate of incorporation of the Company;
Identity card of the applicant; and
Lease agreement (Original Copy).
Application for a Business License in Zanzibar can be made by filling out the application form, accompanied with a permit from other institutions, and paying the requisite application fees.
(Reference is made under the provision of Section 31 of the Zanzibar Business License Regulations, 2017).
Section 32 of the same Regulations, provides for the payment of fees for the Business License which is TZS 300,000/=, after the payment of the business license fees, the applicant will be issued with an official receipt. Therefore, Zanzibar Town/Urban Council has the discretion to issue a Business License (Section 31 of the Regulations read together with the Zanzibar Local Government Authority Act, 2014).
7.0
Issuance of Tourism License and its tenure

.

Every tourism business shall be operative after obtaining a Tourism Business License ("the License") from the Zanzibar Commission for Tourism. The hotel operator obtains this License after the payment of taxes from the tax authorities. The License is valid for the period of one year subject to renewal.
8.0
Duties of the Operators of hotels

.

Upon a successful establishment of a hotel business, one must be aware of the post-compliance legal matters to be adhered to. These matters are demonstrated in the Zanzibar Tourism Act, and include the following;
To keep a register of record with the name, nationality, and usual place of residence of every person admitted as a guest, number of room or name so occupied, date of arrival and departure.
To submit to the Director General financial statements, audited balance sheets, and income statements relating to its entire business operations.
To provide in each room of the hotel information relating to services offered including food, drinks, etc.
A hotel operator is obliged to pay a hotel levy pursuant to the Hotel Levy Act. for taxes and levies.
To run the business in accordance with the requirements and conditions in each given license and/or permit.
9.0
Conclusion
Provisions of Laws and Regulations must be adhered to by all hotel operators accordingly.  There are implications for failure to comply. Any person carries on tourism business without a valid license, denies access/obstructs any officer to make an inspection, refused to produce a license or give information, breaches any provision of the law becomes be liable for the following: –
For a fine not exceeding USD 10,000 or
Imprisonment for a term not less than 3 months and not exceeding 5 years,
On a subsequent continued breach liable to a fine of USD 50 for each day of default or one-month imprisonment for each day.
Breakthrough Attorneys emphasizes that it is very important for anyone desiring to establish a hotel or already running hotel business in Zanzibar to be aware of the pre-compliance and post-compliance matters beforehand.
Further, it is our call to all operators of hotel business to be compliant with the requirements as outlined above in matters such as nuisance and related issues. The regulators have the mandate to revoke a license or charge harsh penalties to businesses that offend the conditions and requirements.
Important Notice:
This publication has been prepared for general guidance on matters of interest only, and does not constitute professional advice. You should not act upon the information contained in this publication without obtaining specific professional advice. No representation or warranty (express or implied) is given as to the accuracy or completeness of the information contained in this publication, and, to the extent permitted by law, Breakthrough Attorneys, its members, employees and agents do not accept or assume any liability, responsibility or duty of care for any consequences of you or anyone else acting, or refraining to act, in reliance on the information contained in this publication or for any decision based on it.