Real Estate Investment Trusts (REITs); Volume 1: Investing in Real Estate Investment Trusts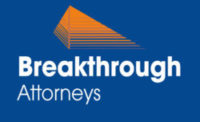 The concept behind Real Estate Investment Trusts (REITs)
The law behind REITs in Tanzania
Regulation and Operations of REITs in Tanzania
 Introduction:


REITs stands for Real Estate Investment Trust which essentially is an income generating real estate ownership system, based on some sort of equity holding in an entity which conducts such real estate development. The most generic definition of a REIT is that company that owns, and in most cases operates, income-producing real estate.

Our Capital Markets team has noted that the Dar es Salaam stocks bourse (DSE) attempted to define a REIT as a single company or a group of companies that manages income producing real estates on behalf of shareholders. In all their generality, REITs can be either commercial or residential, or both. The REITs can be either commercial or residential. REITs provide investors with a way to access risks and rewards of holding property assets without having to buy/own property directly. Investors of REITs enjoy returns (profits) from the property's rent and increase their value and the market (Net Asset Value). In more developed countries REITs are divided into two types, namely; equity REITs and Mortgage REITs. Of course these are further sub divided into sub-types based on application, investment platform, trading visibility, and so forth.

REITs in Tanzania


In essence, REITs bring on board a relatively new concept in Tanzania and the market, that is, Tanzania real estate development sector has a few examples to offer. As of now, the DSE does not feature any REIT trading thereto. The feature statement through their website suggests that the bourse is on the way to venture into REITs.

 In our analysis of Collective Schemes generally in Tanzania, we at Breakthrough Attorneys have observed that currently in Tanzania, there is basically one REIT operating in the country in the form of a mutual fund known as WHC-REIT (Watumishi Housing Company Real Estate Investment Fund). This was officially approved by the Capital Markets Authority early in the year 2015 and has kicked off with a 50 residential housing project in Morogoro, with other projects seemingly in the horizon. The Fund's objective is to be listed in the DSE within its three years of inception, with its current unit holders being pension funds, National Health Insurance Fund, and the National Housing Corporation. This is basically a close-ended scheme in essence that the units are fixed as well as the holders of such units are also as fixed.

How REITs Operate Generally

The simplest explanation for an investor is that a person subscribes to either a share or a unit that has been issued by the REIT. The question of whether it is a share or a unit is based on the issue whether the said REIT is listed on a stock market or not.

REITs work in a manner that aspiring investors can deposit their funds into REITs for a return of shareholding, or units holding. In case of the latter, through REITs which operate as mutual funds as opposed to companies. Either case though, the investing party (shareholder or unit-holder) is to receive dividends as part of such REIT's profits at any scheduled profit distribution points.

The notion of subscription to a share or a unit in REITs works the same way as in other traded subscription equity units. That an investor buys an interest in a project, an interest which is subject of appreciating value and readily tradable at will, unless there are specific restrictions.

Opportunity for Investors

As the market for real estate development products has matured over the years in Tanzania, the ownership models, development approaches have very well been revolutionized. The modern real estate market trend is thronged with modern day real estate products in so many names such as satellite cities, model cities, private towns, gated community estates, gated communities and so forth.

These developments have also been complemented by revolutionizing the law of land ownership to include unit titling and subtitling in the picture (Reference is made to our August 2015 Article. The developments resulted into quite a robust market for investors who are keen to take advantage and make profit out of real estate endeavors. Examples such as the AVIC Town, Dege ECO Village both in Kigamboni in Dar es Salaam, albeit paused for now; and Palm Village, a high rise residential and commercial structure alongside the Bagamoyo road which has just opened and taking quite applaud.

Project Financing

It is undeniable that most investors in real estate development sector depend on credit facilities from Banks and various financial institutions to finance their projects. In general these loans are very harsh as they feature high interest rates and further subject the developers to a great deal of risk as regards to projects stoppages, interest hike up, and all other issues associated with borrowing. This has also been entangled in the complications of the recent law changes Written Laws (Miscellaneous Amendments) Act No. 1 of 2018 which introduced new section 120A, B, C, D and E with regards to restrictions and conditions on mortgage financing in Tanzania. This position led to the birth of the Land (Procedure for Mortgage of Land) Regulations, 2019 (see Regulations 4, 5 and 6 thereto).

Dividing the real estate development projects into smaller equity units such as floatable shares and units for subscription can help investors raising funds for their projects without necessarily seeking loans and facilities from Banks and financial institutions. This is also complemented with the ever increasing public awareness over equity investments in capital markets and even in collective schemes such as small and medium scales Savings and Credits Cooperative Societies (SACCOS) projects. The same can also be envisaged by looking at the general public reaction to other equity products in the markets such as Unit Trust funds (see the sub-category below), banks retail bonds and other products introduced in the country.

Of course, the investor needs to be ready to relinquish some amount of powers by virtue of the floating of shares or units for public subscription, so as to raise the funds for project development.

Comparisons to Mutual Unit Trusts

The Tanzanian UTT (Unit Trust of Tanzania) is the leading collective scheme by way of a mutual trust fund also made under the Collective Investment Schemes Regulations of 1997) (hereinafter " The CIS Regulations"). The fund is established for purposes of spreading investments through acquiring and keeping in trust the shares of privatized enterprises and encouraging savings culture through wide participation in the ownership of distributed shares/units.

As a matter of statistics, the UTT had a collective total fund amount of TZS. 128,000,000,000/= (Tanzanian Shillings One Hundred and Twenty Eight Billion Only) by the year 2013 and if the exponential growth based on public awareness is anything to go by, the fund's size as of date represents quite a higher amount.

Whereas this UTT deals with several funds invested in various equity sources such as DSE Listed Shares, Treasury Bonds and Treasury Bills, Listed Corporate Bonds, Bank Deposits and so forth; REITs focus on investment portfolio is solely on real estate development, even though the module of shares/units ownership is largely similar.

Regulating REITs in Tanzania; The Law in Place


REITs are primarily regulated under the purview of the Capital Markets and Securities Act, Cap 79 R.E.  2002 (The Act), where all sorts of collective investments schemes are to be approved and subsequently regulated by the Capital Markets and Securities Authority (CMSA). (See section 117 & 118 of the Act).

The actual regulatory legislation is The Capital Markets and Securities (Collective Investment Schemes) (Real Estate Investment Trusts) Rules, GN. No. 214 of 2011 (Hereinafter "REIT Rules" or "The Rules"). Under Rule 3, a Real Estate Investment Trust or Property Trust fund have been defined to mean unit trust scheme that invests or proposes to invest primarily in income-generating real estate.


Conclusion:

This article is focused mainly on the general overview of what REITs are and how they operate as a form of collective schemes. It does not provide the nitty-gritty surgical details of both the legal and administrative aspects of REITs.

For a further in-depth analysis on how to form and run REITs under Tanzanian law be sure to catch our forthcoming Article; REITS – Volume II: The Law on Real Estate Investment Trusts.

Important Notice

This publication has been prepared for general guidance on matters of interest only, and does not constitute professional advice. You should not act upon the information contained in this publication without obtaining specific professional advice. No representation or warranty (express or implied) is given as to the accuracy or completeness of the information contained in this publication, and, to the extent permitted by law, Breakthrough Attorneys, its members, employees and agents do not accept or assume any liability, responsibility or duty of care for any consequences of you or anyone else acting, or refraining to act, in reliance on the information contained in this publication or for any decision based on it.