MINING COMPANIES HOLDING SPECIAL MINING LICENCES ORDERED TO GO PUBLIC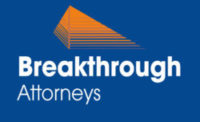 In Brief:
Time Frame: Six months (6) grace period.
Compliance: All mining companies holding Special Mining Licenses to list their share with the Dar es Salaam Stock Exchange within 6 months.
Subsequent Holders of Special Mining Licenses after publication of the Regulations required to list their shares immediately after commencement of mining operations.
The publishing of the Mining (Minimum Shareholding and Public Offering) (Amendment) Regulations, 2017 ('Amended Regulations) in the Government Gazette, GN No. 44/2017 by the Minister for Energy and Minerals marks a new beginning for Mining Companies holding Special Mining Licenses to go public.
The Amended Regulations amend Regulation 5 of the Mining (MinimumShareholding and Public Offering) Regulations, 2016. The said amendment deletes sub-regulations 1, 2, and 3 and provides that:
The Minimum Local shareholding for special mining license shall be obtained through a Public Offer, in accordance with the Capital Market and Securities Act, [CAP 79 R.E 2002].
A licensee who was issued with a License:
a. Prior to commencement of these Regulations shall ensure compliance with the local shareholding obligations within six months from the date of publication of these Regulation.
b. After commencement of these Regulations shall ensure compliance with the local shareholding obligations immediately after the mining operations take place.
This means that all mining companies with special mining licenses obtained before 24th February, 2017 arenow required to issue Initial Public Offers (IPOs) subject to approval of the Capital Markets and Securities Authority. The Amended Regulations require30% of the shares to be issued to the public for subscription by 23rd August, 2017.
The import of the Amended Regulation entails conversion of mining companies from private limited to public limited companies. This shall be followed by listing of shares with the stock market in accordance with the procedures governing stock exchange. For purposes of compliance with the requirements of the Regulations it is recommended that mining companies seek legal guidance on the entire process of going public.
Important notice
This publication has been prepared for information only, and it does not constitute professional advice. You should not act upon the information contained in this publication without obtaining specific professional advice. No representation or warranty (express or implied) is given as to the accuracy or completeness of the information contained in this publication, and, to the extent permitted by law, Breakthrough Attorneys, its members, employees and agents do not accept or assume any liability, responsibility or duty of care for any consequences of you or anyone else acting, or refraining to act, in reliance on the information contained in this publication or for any decision based on it