TANZANIA BUSINESSES REGULATORY AND LICENSING AGENCY (BRELA) REQUIRES COMPANIES TO FILE ANNUAL RETURNS AND AUDITED FINANCIAL REPORTS BY 8TH MAY 2017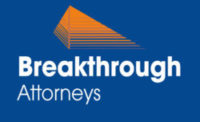 In brief
Time Frame: Three months' grace period from the date of notice for all companies to file their overdue returns.
Compliance: All companies to file their annual returns accompanied with audited financial statements for every year of filing.
Sanction for default: Company shall be struck off the Companies' register and court action shall be instituted against company's shareholders and directors.
 Content of the Notice:
On 8th day of February, 2017, the Business Registration and Licensing Agency "BRELA" has issued a public notice requiring local companies and locally registered branches of foreign companies to file all overdue annual returns and financial audited reports as per the requirements of the Companies Act, 2002. The notice gives out three months time frame for all companies to ensure compliance with the same.
The Chief Executive Officer for BRELA in his notice to companies has stated that companies are required to file their annual returns and audited financial reports within three months from the date of notice, that is, 8th May 2017. The consequence for failure to comply with the notice shall entail striking off the Company's name from the Companies' register. In addition, court action shall be preferred against the owners of the Company.
Legal Analysis of the Notice:
The requirement to file annual return is provided for under Section 128 of the Companies Act, 2002. Every Company is required to file annual return on every return date which is one year's anniversary from the date of incorporation of the company. On the other hand, the requirement to attach audited financial reports with annual returns lies upon public companies. This is in accordance with Section 132 of the Companies Act, 2002. Private companies are relieved from the obligation to attach audited financial reports together with their annual returns.
Required Action:
All companies should urgently review their compliance status to confirm the status of their filings with BRELA. This should be followed by ensuring that all annual returns are paid within the grace period provided by BRELA.
Important Notice:
This publication has been prepared for information only and does not constitute professional advice. You should not act upon the information contained in this publication without obtaining specific professional advice. No representation or warranty (express or implied) is given as to the accuracy or completeness of the information contained in this publication, and, to the extent permitted by law, Breakthrough Attorneys, its members, employees and agents do not accept or assume any liability, responsibility or duty of care for any consequences of you or anyone else acting, or refraining to act, in reliance on the information contained in this publication or for any decision based on it