Tanzanian Government Tightens Rule On Residence And Work Permits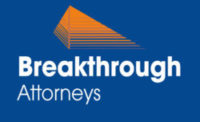 The Immigration team/department at Breakthrough Attorneys, would like to inform the public (esteemed clients and prospective clients) that the Ministry of Labour, Employment and Youth Development via its website, had published a notice to the public dated the 28th September, 2015 regarding some changes in immigration matters in Tanzania. In March 2015, the 10th Parliamentary Session of the United Republic of Tanzania passed a Bill on employment of non-citizens in the style of, The Non-Citizens (Employment Regulation) Bill, 2015. The Bill was signed and assented to into law by the Honorable President, Jakaya Mrisho Kikwete in May, 2015. The law was officially announced to come in force on 15th September, 2015 via Government Notice (GN.) No. 406 of 2015. (More details on the new Law: The Non-citizen (Employment Regulation) Act, 2015 are contained in our newsletter Article in Breakthrough Attorneys' website.
Briefly, the new law has entrusted only one authority that is the Labour Commissioner, with a mandate of issuing Work permits to non-citizens.
In conformity to this new law, investors or employers who are intending to employ non-citizens in Tanzania are supposed to present their Work permit applications to the Labour Commissioner which upon approval of the same, Work permits will be issued.
Moreover, according to the notice issued by the Ministry of Labour, Employment and Youth Development, a non-citizen who has been issued with a Work permit is obligated to also apply for a Residence Permit to the Director of Immigration Services.
It should be noted that, this new system in work and residence permits issuance officially started to operate on 1st October, 2015.