Tanzania's Biggest Employers' Body, the association of Tanzania Employers Calls For Changes in Labour Laws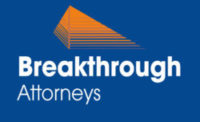 Asks for relaxation of stringent rules on non-citizen's employment
Calls for softer review of the termination of employment procedures
Advise on the employment policy focus on skills vis-à-vis qualifications
Sometimes in the end of last year, 2015, the Association of Tanzania Employers (ATE) prepared a seminar for the new members in the lake zone region in Mwanza. The executive director of ATE urges the fifth phase government to include on its agenda, how to reduce cost of doing business in the country.
The association praised the new government that it has started well, with the aim of boosting work spirit and inspire attitude change in the labour industry. However, the association feels that despite there being the new government's slogan Hapa Kazi Tu (which informally means "it's strictly work") and other strategies to deliver, there should be friendly labour laws that allow all players in the industry to enjoy a level playing field, contribute effectively to the growth of the economy and eliminate cumbersome obstacles in the business.
ATE raised a number of concerns which include; elimination of nuisance taxes and unfriendly business provisions on the labour laws such as provisions related to contract of employment, hours of work, termination procedure, compensation of unfair termination, stringent rules of regulations of employment of Tanzanians and the Workers Compensation Act.
The association suggested that the government should avoid the risk of being labelled anti- foreign to or discouraging serious investors, employers would like to see more relaxed labour and immigration laws on foreigners working in the country, versus the lack of qualified local workers in specialized and non-specialized fields. This follows up the recent development of the law in Tanzania as the Non-Citizens Employment (Regulation) Act, 2015 came into force. The enforcement of the said Act saw several Government Notices being haphazardly declared and reshuffling of procedures including.
i. All work permits to be granted by the Labour Commissioner alone
ii. Pursuant to work permits, the foreigners have to apply for residence permits from the immigration department
iii. The abolition of CTAs (Carry on Temporary Assignment) permits and introduction of STPs (Short Term Work Permits) whose minimum of grant is for six months.
iv. Suspension of Business Visas which we are notified that were reinstated sometimes on 19th January, 2016
The association also suggested for the country to start focusing on employing its workforce basing on skills and competence and not certificates alone. The certificate based performance is not a reliable means any more when it comes to testing the competency of job seeker, hence, insisting the system was likely to continue rendering local Tanzanians jobless and less competitive.
The association intends to lobby and advocate for improvement in the controversial labour laws in Tanzania.
By
By, Breakthrough Attorneys; Employment and Labour Law Dept.
 For more info contact;
Tel: +255 222 923 321 | Fax: +255 222 923 322
Email: info@breakthroughattorneys.com